Arbitration Forums, Inc. (AF) has reduced the number of damage dispute types available in the drop-down selection when disputing the recovery sought.
With this change, most of the disputed damage types are now represented by the damage type name. For example, when disputing rental, only "Rental" will appear in the drop-down selection.
The justification section for disputing damages will remain the same and should be utilized to convey a dispute to the arbitrator.
This change will eliminate the need to choose distinct dispute types during a damage dispute while retaining the ability to enter justification for the dispute.
The original damage dispute selections for Rental are shown below.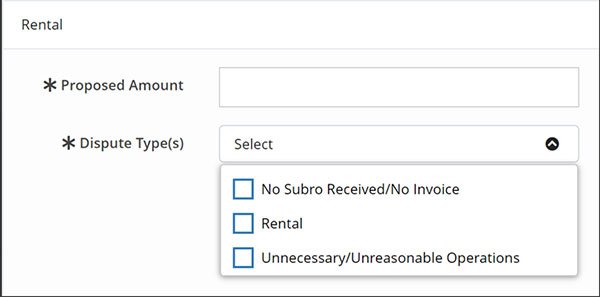 The new damage dispute selection for Rental will appear as follows: