With the availability of video evidence, it's important to know size and formatting guidelines.
Video evidence including surveillance, smartphone, and body and dash cam videos must be 40 MB or less.
To upload videos, they must be saved in one of the following formats:
When videos do not meet these requirements, the following alerts are displayed:
Alert: File too large

Alert: File Type not supported

To ensure your video attachment makes it to hearing, consider the following workflow outlined below.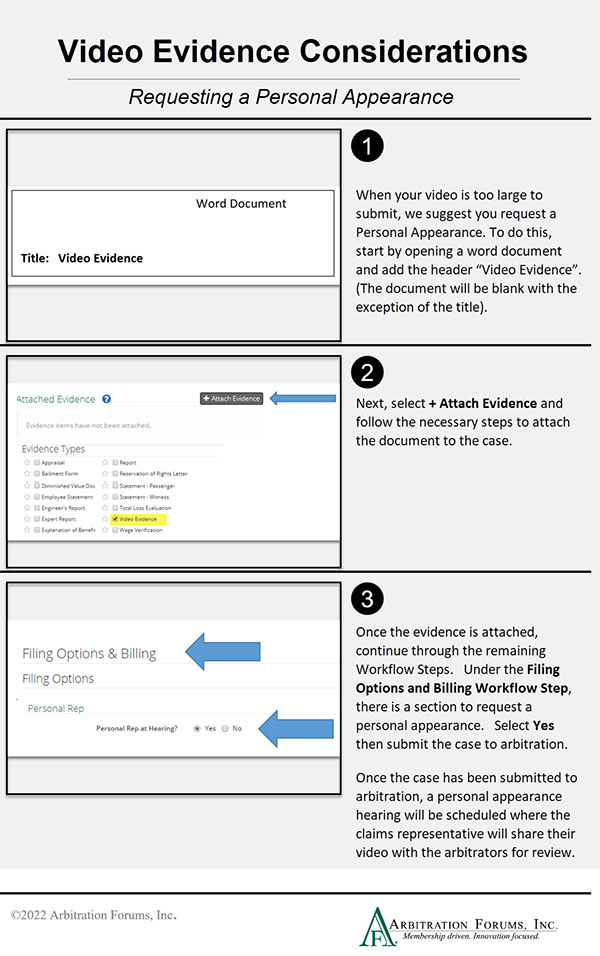 Another consideration when submitting video evidence is the use of bookmarks. Bookmarking directs the arbitrator to a specific location in the video where the accident/loss occurs. If the video is lengthy and cannot be edited, this feature is helpful, as it eliminates the need for the arbitrator to view the entire video.
For additional assistance, a
reference guide
and
tutorial
on how to Bookmark evidence is available on the Training page.