There are two new additions to the Rep Type field: Third Party Admin and Attorney. These options allow users to provide a more specific type than simply choosing Member Representative. In addition, users will also be able to indicate the reason for the Personal Rep by choosing from the following options:
Video Hearing
Teleconference Hearing
Managed Hearing
Selecting the correct hearing is important to arrange the specific type of hearing that is needed on the case. Arranging only what is needed allows us to support hearings more efficiently and saves everyone time!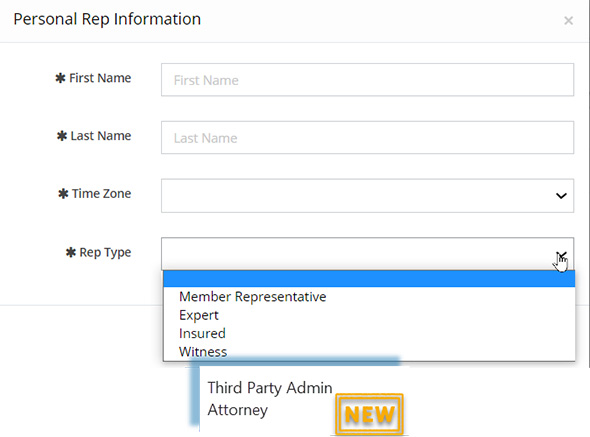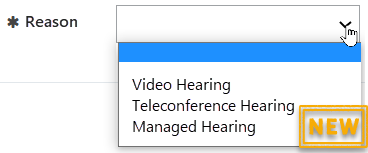 Please choose a
Video Hearing
if you want the Personal Rep to share video evidence that was unable to be uploaded to TRS. Pleases choose a
Teleconference Hearing
if you want the Personal Rep to be put on the line with the arbitrator to answer any questions the arbitrator may have about the case. Finally, please choose a
Managed Hearing
if you are willing to be on the line if the arbitrator has any questions; however, if the arbitrator does not have any questions, a teleconference is not scheduled because it is not needed.