Over the last few months, AF has continued to enhance TRS for improved member adoption. One of those enhancements relates to arbitrators hearing supplement cases.
When handling supplement cases:
Liability has already been resolved; the only dispute is damages and,
Evidence attached to the Liability Arguments of the prior filing is viewable to the arbitrator.
To view evidence from the original filing, locate the green banner found at top of the decision and select "View Liability Decision."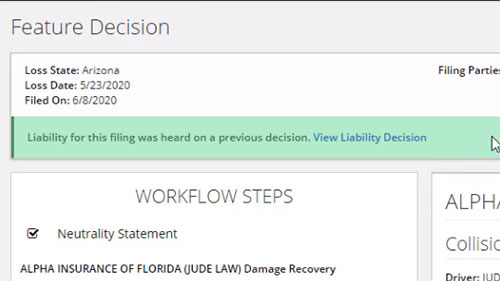 Here you will find the decision and evidence attached from the original filing.
To show you this step-by-step process, the
Hearing a Supplement Case
(published 6/25/20) video has been added to the
TRS Resources page
.