As communicated in the June 2020 E-Bulletin, the ability to file PIP and Med Pay Arbitration in TRS is scheduled for Q4 2020 (Does not include NYPIP).
To help ensure a smooth adoption of these new coverages when they are released, we will share differences from the current Collision/OTC functionality as they are developed. Some changes should be obvious to users who filed or responded to Auto, PIP, and Med Pay arbitration in our legacy Online Filing (OLF) application.
The first change users will see when deployed is a move of the Coverage Group selection to the Incident Details and My Party Information workflow step.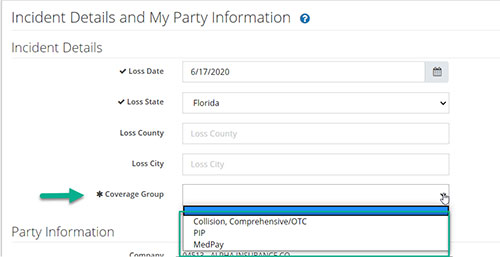 Next, you will see the Feature Information will pertain to the injured party, with the corresponding Damage Types applicable to respective coverage (the example below is PIP).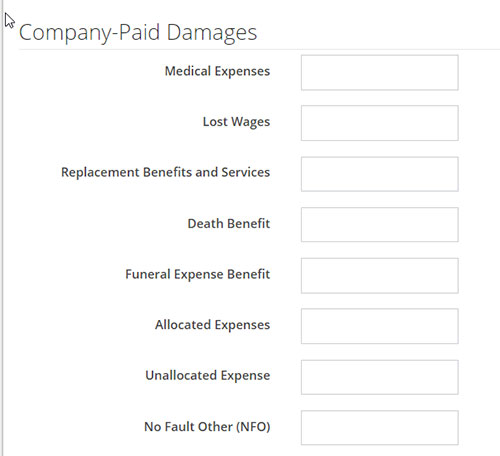 That's it! Again, it's very similar to the differences seen when filing Auto, PIP, and Med Pay in our legacy OLF application.