In last month's E-Bulletin, we addressed the necessity for liability to be resolved prior to a responder submitting a total loss feature where salvage is pending.
Now, we'll address how to submit the feature damages if settlement is not reached with the original filing party.
Assuming recovery is permissible based on the liability decision, select
Pending
then
Edit Feature
.

If necessary, modify the previously entered amounts and enter the salvage information in the fields provided.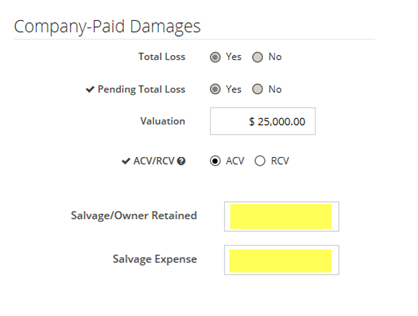 Submit
your pending feature.

Remember, since liability has already been resolved, responders should only submit pending features where damages are being disputed.