Parties to arbitration can file a potential clerical or jurisdictional error with AF, known as a Post-Decision Inquiry (PDI), within 30 days of the decision publication. These potential errors
are filed directly from the case
.
To file a PDI, follow the navigation below: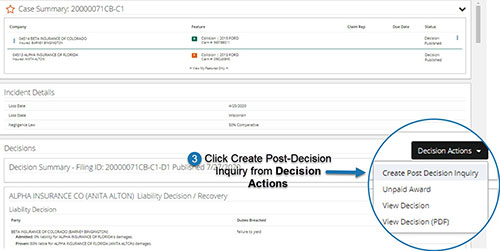 How do you know if you have a potential clerical or jurisdictional error? If the issue is a matter of the arbitrator's interpretation of fact or law, it is not a clerical or jurisdictional error, and AF cannot take any action toward a possible change in the decision outcome. For more details about clerical and jurisdictional errors, please read the definition of these terms on Pages 9 and 10 of
AF Rules
.
A PDI can also be filed for the following reasons:
To assert a coverage or policy limits defense (Rule 3-9),
To assert the condition precedent was not met (Preamble AF Rules, Page 1),
To file an appeal in Property or Special (Rule 2-12), or
To follow the second step listed in regarding unpaid awards (Rule 5-2).
What to Expect after a PDI is Filed
A badge will appear on the Case Overview to advise the parties that a PDI has been filed: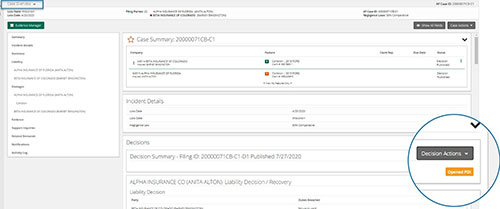 An email notification will be sent: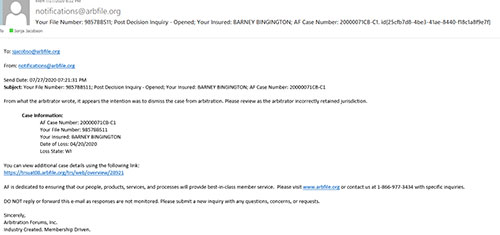 Please allow time for review and resolution of the PDI before contacting AF for status. The average turnaround time to process a PDI is 30 to 45 days, and you will receive an email regarding the outcome. Please see discussion of Rule 3-9 in the
Reference Guide to AF Rules and Agreements
, on Pages 58 and 59.