With the availability of video evidence in the OLF and TRS platforms, it's important to know size and formatting guidelines.
Video evidence including surveillance, smartphone, and body and dash cam videos must be 40 MB or less.
To upload videos, they must be saved in one of the following formats:
When videos do not meet these requirements, you may receive a system error. Don't worry, we've got a work-around for you!
Start by opening a Word document, add the header "Video Evidence," and attach it as evidence to the case.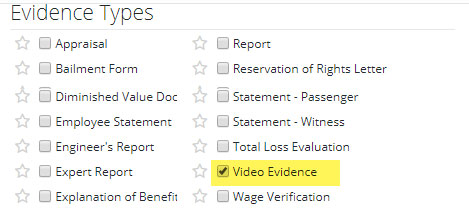 Next, request a personal appearance under the
Filing Options and Billing Workflow Step
, and submit the case to arbitration.

Once the case has been submitted to arbitration, a personal appearance hearing will be scheduled where the claims representative will share his or her video with the arbitrators for review.